DJI are the market leader in supplying quadcopters for drone aerial photography and are growing at a spectacular rate. So far their products are excellent quality and are reliable.
The have seen off competition like 3D Robotics, GoPro and seriously dented others like Yuneec and Parrot.
However in the last six months we have seen a major mood change against them from hobby flyers, commercial drone pilots and companies who earn a living from flying drones.
Latest New DJI Products
They are a magnificent marketing organisation with two new product announcements last week the Mavic Pro Platinum and the Phantom 4 Pro Obsidian.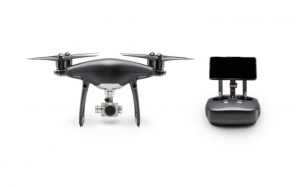 The Pro Platinum is supposedly more than a minor cosmetic upgrade promising increased battery flight time by 11% to 30 minutes and a noise reduction.
The Phantom 4 Pro Obsidian is a colour change to a sleek mat gray and a magnesium gimbal.
The price increase for the Mavic Platinum is £100 over the previous model and for the Phantom 4 Pro Obsidian coming in at £120 extra.
DJI Support or Lack Off
Now when it comes to support and firmware DJI have a lot of work to do. We always recommend buying new DJI drones from a registered dealer like Heliguy rather than direct, because if you have a problem the UK dealer will normally sort it out quickly and efficiently.
If you have to deal with DJI direct for new drones with either Refresh Care or under warranty they can be woefully slow and their European service center is in Holland.
When it comes to dealing with DJI for equipment out of warranty we would not event go there . Try to find a trusted local UK approved repair centre like RC Geeks, DroneWorx or Heliguy.
Are DJI Fixing the Current Firmware Problems
In February 2017 DJI started to implement No Fly Zones within firmware upgrades. The reasons for this were obvious and as they as the market leader needed to respond to growing international concern to the risk or a drone colliding with other aircraft or helicopters..
The firmware upgrades for the Phantom Mavic and Inspire have been plagued with issues.
In August we flew for 11 days in a row working for clients ranging from TV and Film to Industrial roof surveys, encountering firmware problems every day on Phantom 3 Pro, Phantom 4 Pro and Inspire 1.
If we had not been able to switch from the DJI GO App to use the Litchi app and the Litchi mission Hub our business and filming would have been seriously disrupted.
DJI seem to be making it more difficult for 3rd party apps to keep up, but fortunately up to now, Litchi has stayed well ahead of DJI.
Industry Facebook groups and forums are alive with these genuine issues caused by DJI. We are now looking at alternatives to replace our Inspire fleet later this year.
History is littered with failed technology companies who did not listen to their customer concerns,
DJI take note, many loyal customers who offer aerial photography services using aerial drone photography are very unhappy and may start moving away from your products. A trickle could become a torrent.